Shokora is a fictional cat in a series called The Cats of the Seven Tribes.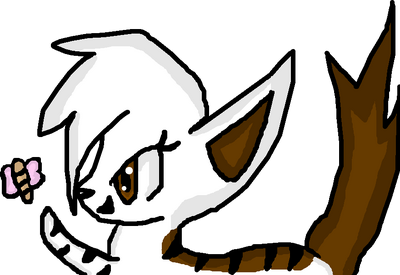 Personality
Edit
Shokora often acts childish. She is never too sure about what to do, where to go, what to say, and is often confused. She doesn't let this stop her from being her serious self when fighting. The only times she appears to not act childish - is when she's fighting. Although almost always acting childish, she is not completely a dim-witted cat.
Shokora is very fearful of Gold. Whenever she sees him, she will either run away, or back away from him, unless in a serious fight with him.
Abilities
Edit
Along with all the other characters, Shokora is stronger then an average cat.
Shokora is japanese for Chocolate.
Shokora was originally made using a cat creator on Scratch called "~Chibi Cat Creator 2~".